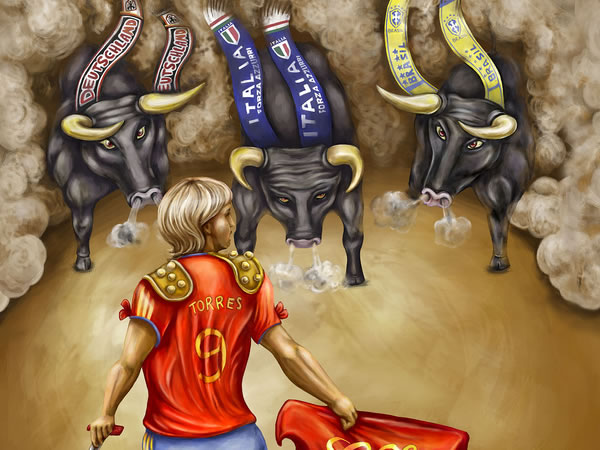 To promote the upcoming 2010 FIFA World Cup, ESPN commissioned artists to depict a story of each of the 32 teams in a mural.
Each mural will appear in publications and on subway platforms and billboards in New York, Los Angeles, Chicago, and elsewhere from now through mid-July.
The network worked with the W&K ad agency and the little-known AM I Collective, a group of artists based in Cape Town, South Africa. The murals are said to have been inspired by the style of Ghanaian movie posters from the 1980s.
ESPN owns the broadcasting rights to the event in a number of territories including the USA.
Artwork courtesy AM I Collective