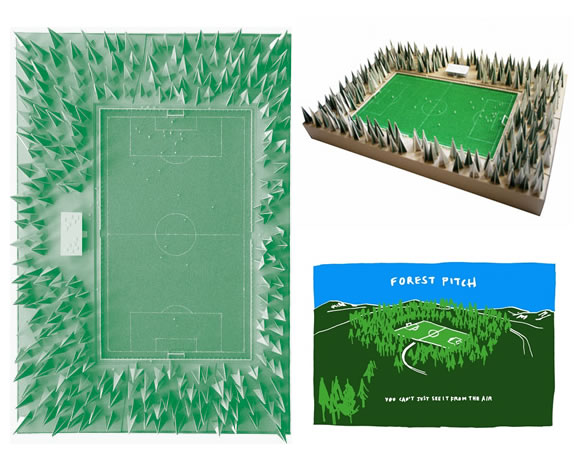 Craig Coulthard's Forest Pitch arts project will create a full-size football pitch hidden within a forest. Commercial trees felled to make space for the pitch will be used to create goalposts, a shelter and other infrastructure on site.
In summer 2012 Forest Pitch will host two football matches. The participating players will be made up of amateurs from across Scotland, who have taken up British citizenship since 2000. Spectators of the games will be members of local communities and schools, the players' families and people involved in producing the event; a significant number of tickets will be made available to the general public. The intervals between matches will be filled with performances and music forming a unique sporting and artistic event.
After the games, the site will be left to grow back naturally, with some native species replanted to encourage a more diverse environment. The shelter will remain as a simple documentation space and observation point, to witness the gradual reclamation of the pitch by the natural world.
This major commission aims to encourage debate about national identity, the natural world, sustainability, the nature of collective memory and the benefits of sporting participation. It will act as a small-scale mirror to the London 2012 Games.
Forest Pitch is the work of Craig Coulthard, and forms the Scottish commission of Artists taking the lead and is part of the London 2012 Festival.

via Wong Wong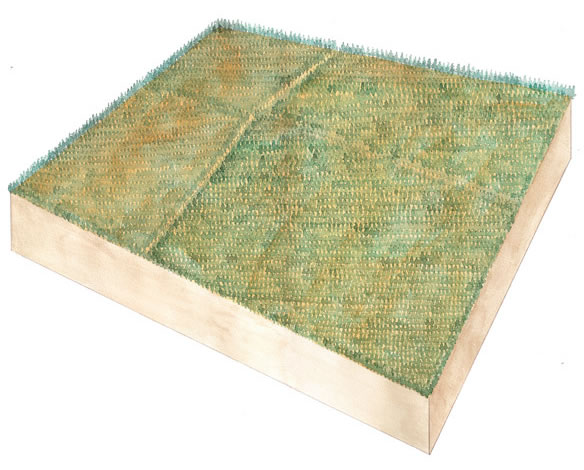 Conceptual Drawing
Stage 1: Commercial woodland of mid-aged Spruce trees (20 years old).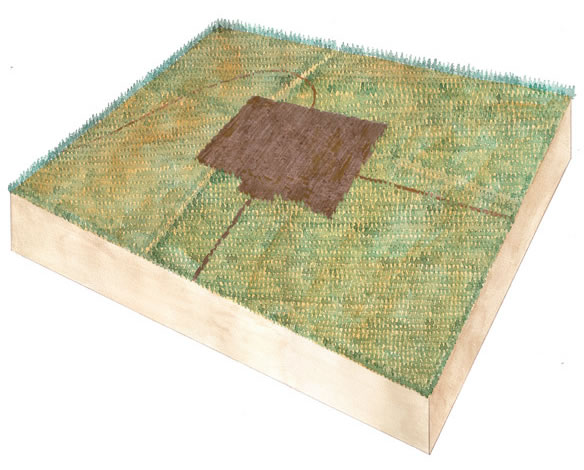 Conceptual Drawing
Stage 2: Trees felled and access paths created.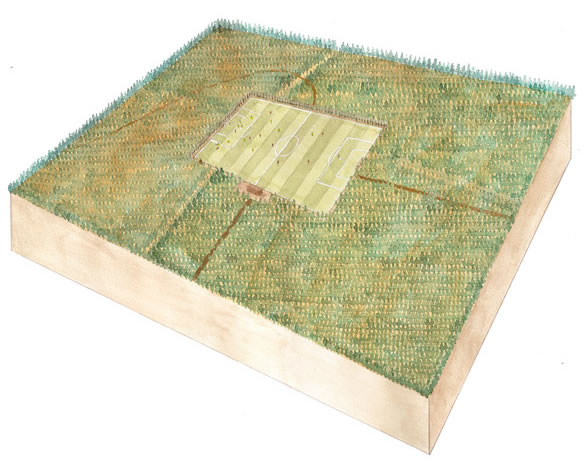 Conceptual Drawing
Stage 3: Pitch and shelter completed, matches take place summer 2012.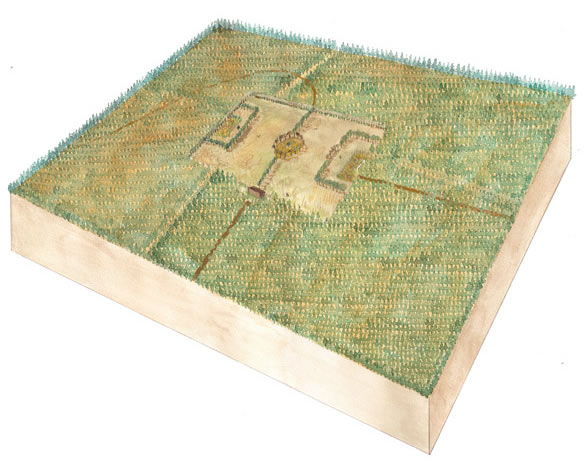 Conceptual Drawing
Stage 4: Site is partially replanted with native trees and left to re-establish itself naturally.