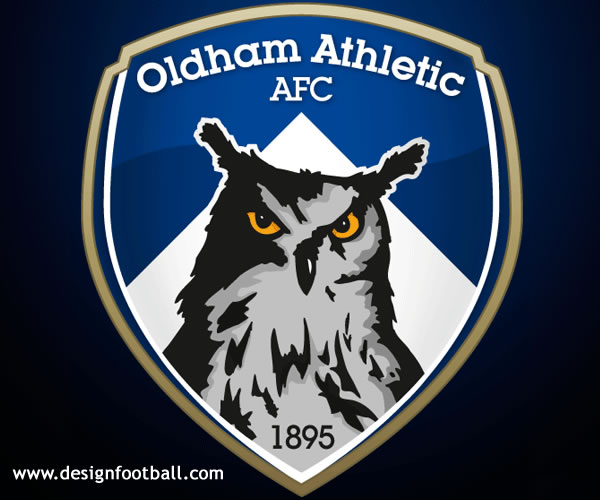 The design of the new club brand was headed by life long Latics fan Ric Dennis, from Eden Design Solutions. Ric worked to the Board's vision to create a new, strong identity for the Club.
Alan Hardy, the Oldham Athletic Chief Executive, and the Latics Directors worked closely with Ric to choose a striking yet simple and modern design that still carries elements from the current crest and Latics proud history.
Alan said. "It has been a long and thorough process to come up with a new and easily recognisable image for the club, there have been many proposals and plenty of fine tuning and I would like to thank Ric from Eden for the patience and professionalism he has shown throughout this process".
The new crest will be introduced on the team's training wear and new away kit for the forthcoming 2011/12 campaign and will be phased in throughout the season across club merchandise and the Clubs Corporate Branding. It will then be brought onto the home and third kits for the following 2012/13 season.
Ric said "the new brand is such a big change from the original design which the large majority of Oldham fans, including myself, have grown up with that it is bound to be a big talking point. Being a Latics fan, I found the design process enjoyable and rewarding and I am going to be proud to see the design displayed on the shirts worn by both players and fans for years to come."
For the rest of this campaign and for the home kit next season the current crest will remain as a lasting memory of such a fantastic period in the history of Oldham Athletic, a period in which the club made two Wembley appearances..