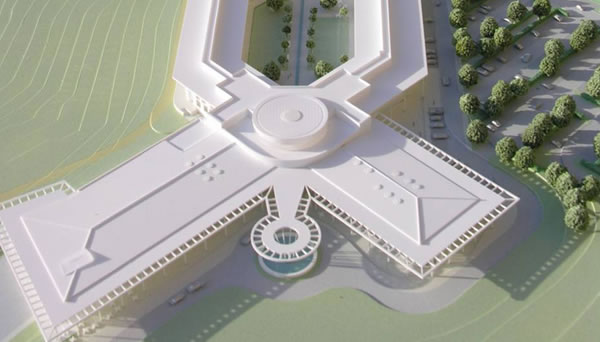 As the new home of English football, in the heart of the country, St George's Park will act as a base for England teams at every level, from the senior men's side to the youngest squads of aspiring footballers. The video below gives a fascinating glimpse of just what we can expect when St George's Park opens later this summer.
The Lead Partner to St.George's Park is English football tailoring brand, Umbro. Without the company's support and vital sponsorship funds, the project in its present form would simply not be possible.
Umbro is a long-term partner to The FA, and first made the official England kit back in 1952. It was Umbro that the England World Cup-winning team wore in 1966 and today the national team still proudly wears the company's smart shirts. Umbro also retains commercial agreements with Wembley Stadium and is an Official Supporter of The FA Cup.

The extension of Umbro's involvement with The FA to St.George's Park is a perfect fit for a brand which is passionate about football. A company with a rich football heritage, it was founded in 1924 by Manchester tailor, Harold Humphreys. The company's first major football kit was made for Manchester City in 1934, a kit they wore when winning The FA Cup that year. Underpinning the ethos of St.George's Park , Umbro will provide great football performance product to help fine-tune the future of football in England.

Today, the company combines its rich heritage in football tailoring with design innovation and style to create both performance and lifestyle products. This will be clearly seen every day at St.George's Park, where all staff will wear Umbro apparel and footwear, and training equipment will also carry the Umbro brand.