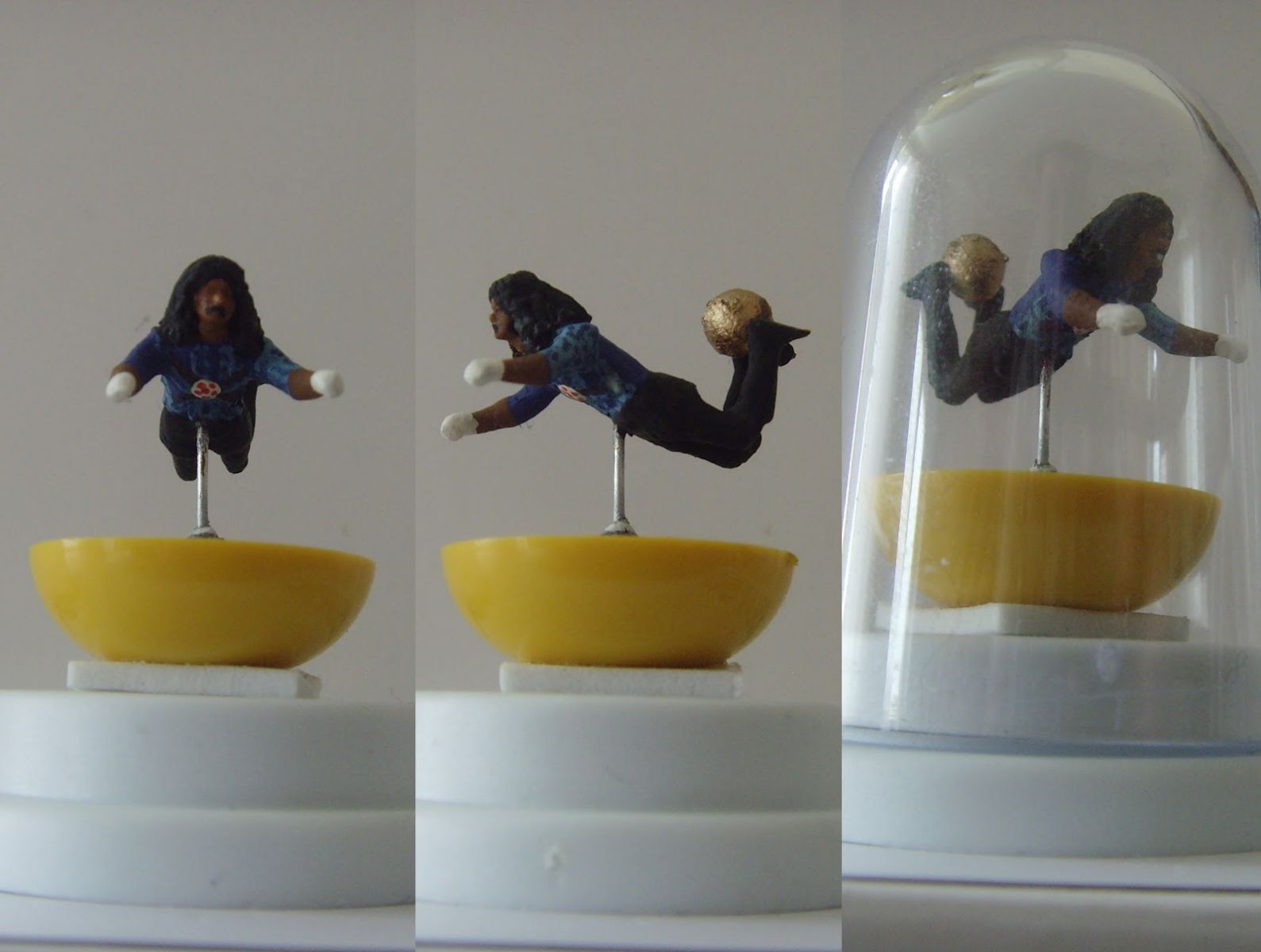 The classic table top football game of Subbuteo is one which many believed had died out. Not so. Its popularity is rising again.
Last weekend the World Cup was held at Manchester City's Etihad Stadium with, fittingly, Carlos Flores of Spain coming out on top. In line with this resurgence, one fansite subbuteo-art.blogspot.co.uk offers handmade and hand painted designs, meaning any current or past team can be created in Subbuteo form.
The site has recently even reproduced two snapshots from history: René Higuita's incredible "scorpion kick" save from Jamie Redknapp at Wembley in 1995 and Mario Balotelli's "muscle man" celebration of his second goal against Germany in the recent Euro 2012 tournament.
Everything on the blog is available to purchase - if it hasn't already been bought - and the range can also be viewed on the Subbuteo Art facebook page. We wonder which iconic footballing moments will get the Subbuteo Art treatment next...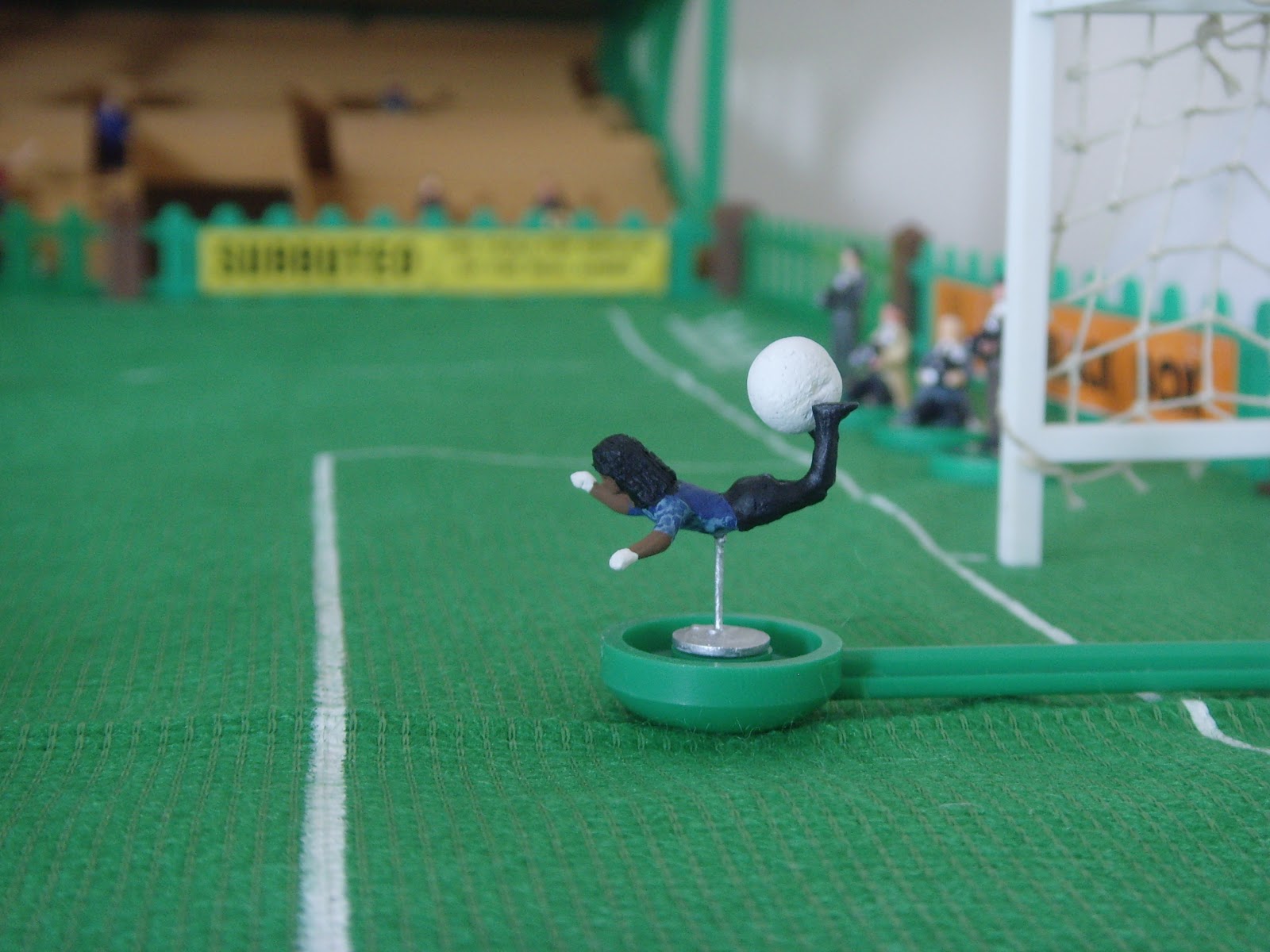 Follow @SubbuteoArt on Twitter.
Written by Jay (follow on Twitter).
Keep up to date with news from the world of football design by following @designfootball on Twitter and Liking the DesignFootball.com facebook page.