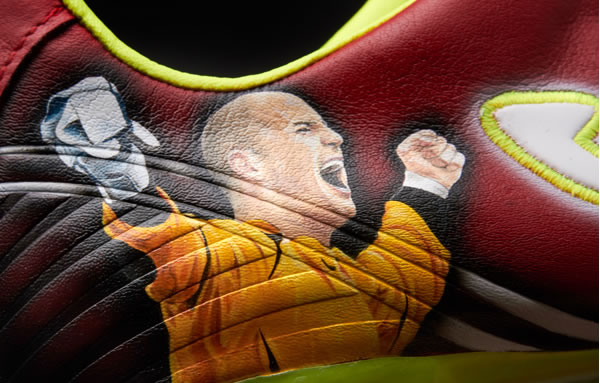 Joma have scouted a team of skilled painters for one job only – paint Pepe Reina's face onto a pair of boots!

These master craftsmen are responsible for every pair of limited edition 'Pepe Reina' Joma Total Fit football boots made – that's about 400 individual boots! It's no easy task but this small design studio in Spain is the workshop of one of football's most unique football boots!

The artwork is hand-painted onto the boots, which means every single boots is completely unique. The right boot is the one featuring Pepe in full celebratory mode, whilst the left features the signature of the Spanish stopper. There are additional touches also, including the outer glow to the Joma logo and the shading on the heel, whilst the Special Edition Reina boots have also been given a makeover from the standard Total Fit's with the green outsole, stitching and boot inner.