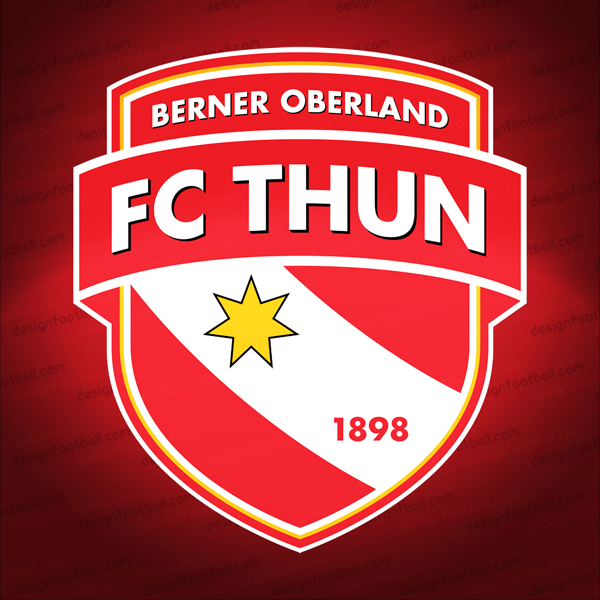 Here is the new club crest for Swiss Super League side FC Thun who finished 5th in the table securing a spot in the second qualifying round of the Europa League.
This logo was decided by a competition run by the club to allow fans to choose their side's new crest which will be used on all official merchandise and publications for the club.
The reason for the decision to commission a new logo is that Thun are this summer planning to move into a brand new stadium called 'Arena Thun' and as such needed a new logo for a new era in the club's history.
Contained in the logo is the team name and also above that the name of the region of Switzerland the team is based, Bernese Oberland. The design with the sash and star relates to the coat of arms for the city of Thun which also has the sash and seven pointed star although not in quite a stylised fashion. The date '1898' refers to the foundation year of club.
Thanks to VFLnet.com