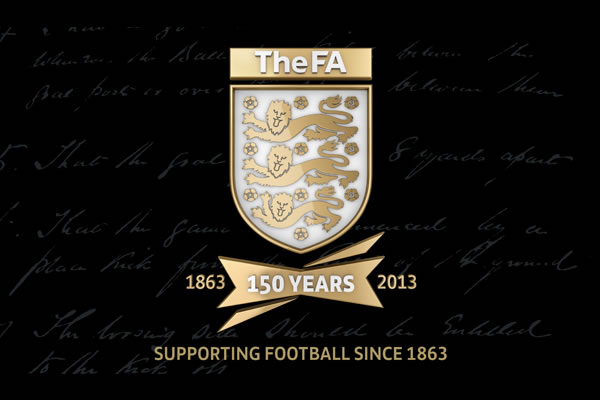 The Football Association looked to the past when it began devising a new logo that would help celebrate and elevate the organisation's 150th anniversary in 2013.

Although the traditional Three Lions crest has been retained, it has been presented for the first time in gold to underline the significance of The FA's landmark year.

The last refresh of the crest occurred three years ago, with an updated design giving it greater visual impact in the digital age.

But this latest version goes a step further with the addition of a new 150-specific mark underneath.